A NEW APPROACH





Action Plan

Managing the sustainable design effort at Two Twelve Associates began with a plan. A clear course of action was laid out for integrating the office's green priorities into projects and the office space itself.


MORE>

View the plan.

The Green Library

An established Green Library supports sustainable design strategies. The library shown above is a growing collection of documented research, resources, material samples, and material mock-ups. While the Manager of Sustainable Design at Two Twelve Associates, a Green Library with a label system for green materials and product information was designed and implemented. The labels created a cross - reference system linking the material samples and product information found in The Green Library's Green Binders. Below: Material label (left), product and manufacturing information label (right).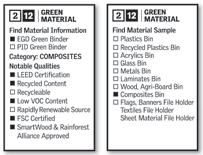 Recycling

A highly visible and very colorful five foot tall poster was located directly over the kitchen trash can.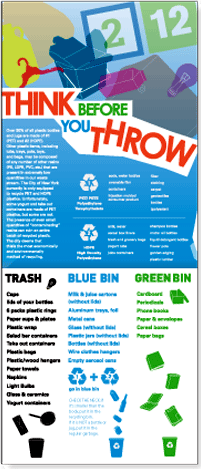 Motivation and Inspiration

Once a month, the office had Pop Quizzes with green prizes to encourage thinking green in a lively way. The quizes were based on a "Word of The Week", emailed to every employee in the office.


MORE>

View full size weekly word samples.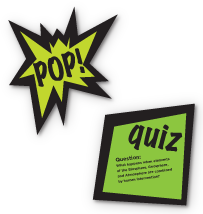 In-house movie announcements. "An Inconvenient Truth", "Who Killed the Electric Car" and "The Next Industrial Revolution" brought sustainable problem solving into the office.


Library Photo by Erik Murillo